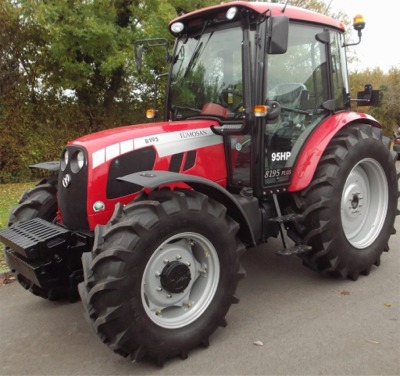 TÜMOSAN Tractors in Ireland range between 50 HP and 95 HP and are available as the Classic and New Series. Tractors in both series have an impressive appearance by their dynamic, powerful and esthetic profile. The Tumosan range is imported into Ireland by Tumosan Tractors (Ireland) Limited in Co. Offaly. The company is so confident in the build quality that they offer a full 2 year guarantee on all new tractors sold in Ireland through their growing dealer network. Gary Brogan Tractors in Newcastle West can offer farmers in Limerick great value in the new Tumosan range.
All new Tumosan tractors on sale in Ireland are now EU Stage III-A Certified. Being similar in design to the Fiat range of tractors, current owners of Fiat tractors will also have access to the full range of Tumosan spare parts many of which are interchangeable with Fiat original spares. As an option, Rossmore Power Loaders are available to fit all New Tumosan Tractors.
Best Value for Money Tractors on the Irish Market
STANDARD FEATURES INCLUDE
HD Hydraulic Pickup Hitch
Radial Tyres
2 Year Guarantee
Stage 3A Fuel Emissions (for best fuel economy)
Wet Brakes
2 Double Valves
Swivel Front Mudguards
2-Speed PTO
All Manual Components (NO ELECTRICS)
Low Cost Maintenance
OPTIONAL EXTRAS
Air Conditioning
Front & Rear Weights
Air Seat
12 x 12 Shuttle
Tyre and Wheel Options
Rossmore Power Loaders
FINANCE ARRANGED
Contact Gary Brogan Tractors in Newcastle West at at 069-78942 for more details.
Used Tractor or Other Parts Inquiry Form
If you are looking for an older model tractor or classic tractor, we will help you find it. We can also find parts for almost any tractor on the Irish or UK market including classic tractors. Just fill in the details of the tractor or part in the Used Tractor or Parts Inquiry form here.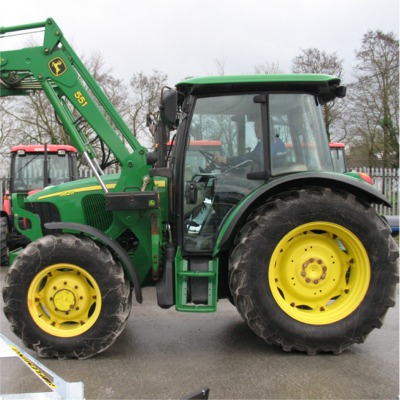 Used Tractors
Used tractors available from Gary Brogan Tractors in Newcastle West, Co Limerick